In 2008, sound designer Paul Baxter, made the big move from head sound engineer, MD and co-owner of Sonovision, South Africa's number 1 sound studio, to put down roots and join Risk Sound in Melbourne, Australia. After 8 years as Senior Sound Designer and Specialist Manager, Paul started Baxter Sound in 2016, servicing the industry as a freelance sound designer and audio post production studio.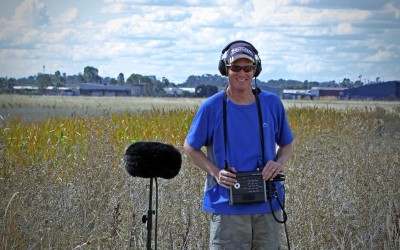 With his keen understanding of dramatic tension and comedic timing, the result is effective communications that have earned him Gold, Silver and Bronze Cannes Lions, D&AD Yellow Pencils, AWARD Awards, MADC Awards, Clio Awards, One Club, Loerie Awards and London International Awards.
He's also been invited to judge Clios, AADC, Loeries and The New York Festival and was also a committee member of the MADC for four years.
Beyond working hours, he also loves the outdoors, motorcycle touring, rock climbing, hiking, AFL and brewing beer…
Daniel was born with a passion for filmmaking, and started honing his skills as an audio engineer long before he realised there was such a thing as an audio engineer. He is highly skilled in recording, mixing and mastering music, and has an excellent ear for sound design.
His years spent making short films, producing school plays and engineering music performances lead to a BA in Audio Production at COLLARTS, followed by an internship and subsequent place of his own behind the mixing desk at Baxter Sound. When he's not making films, he's watching them, and when he's not listening to music… well, he's always listening to music.